Built in 1937, Haw Par Villa is famous for its often gruesome depictions of Chinese folklore's 10 Courts of Hell.
But this wonderful theme park also has more, shall we say, tasteful scenes from other Chinese legends, such as Journey to the West and Madame White Snake.
Pick your favourite from the over 1,000 colourful statues and tableaux on display, among them a giant gorilla and massive deity heads.
Located on a hill in Pasir Panjang, Haw Par Villa is named after the Burma-born Aw brothers, who created the medical ointment Tiger Balm.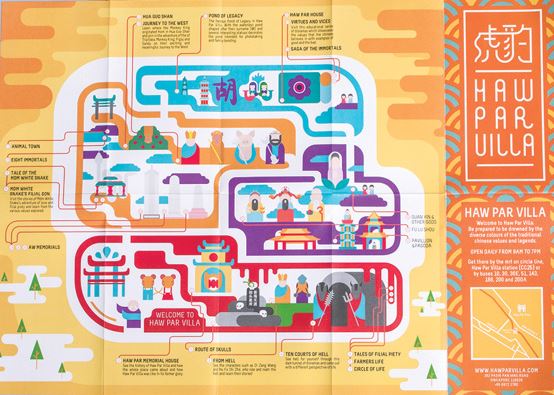 See more at the official webpage.